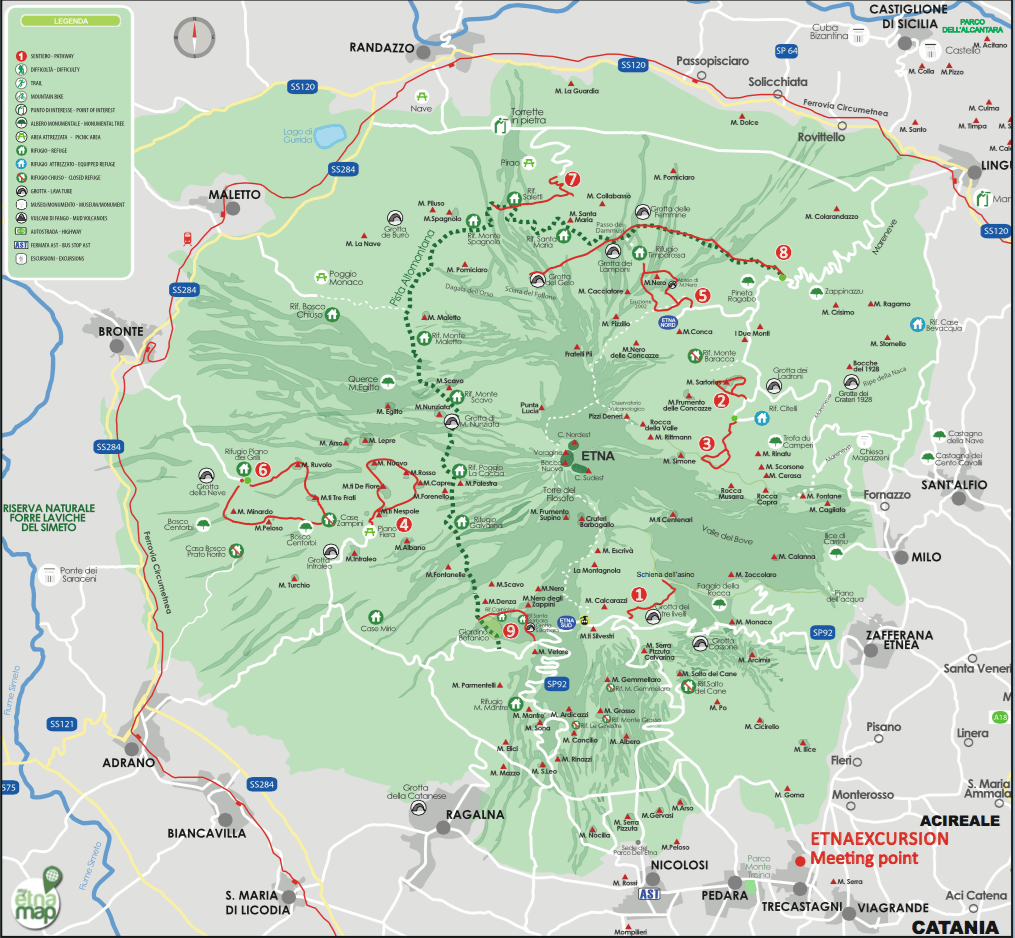 Our association has made a map of Etna Park with many information and tips to visit our volcano. 10 hiking and bike trails are shown on the map and various useful tips to enjoy the aetnean enviroment, its geology, botany and other unmissable wonders. The map in Italian or English can be downloaded for free in .pdf format on this page, simply by clicking on the links.
MAP & HIKING GUIDE (10Mb): ITALIAN | ENGLISH
Are you a tour operator or an hotel? Request our paper map by contact page. We send you the maps free!