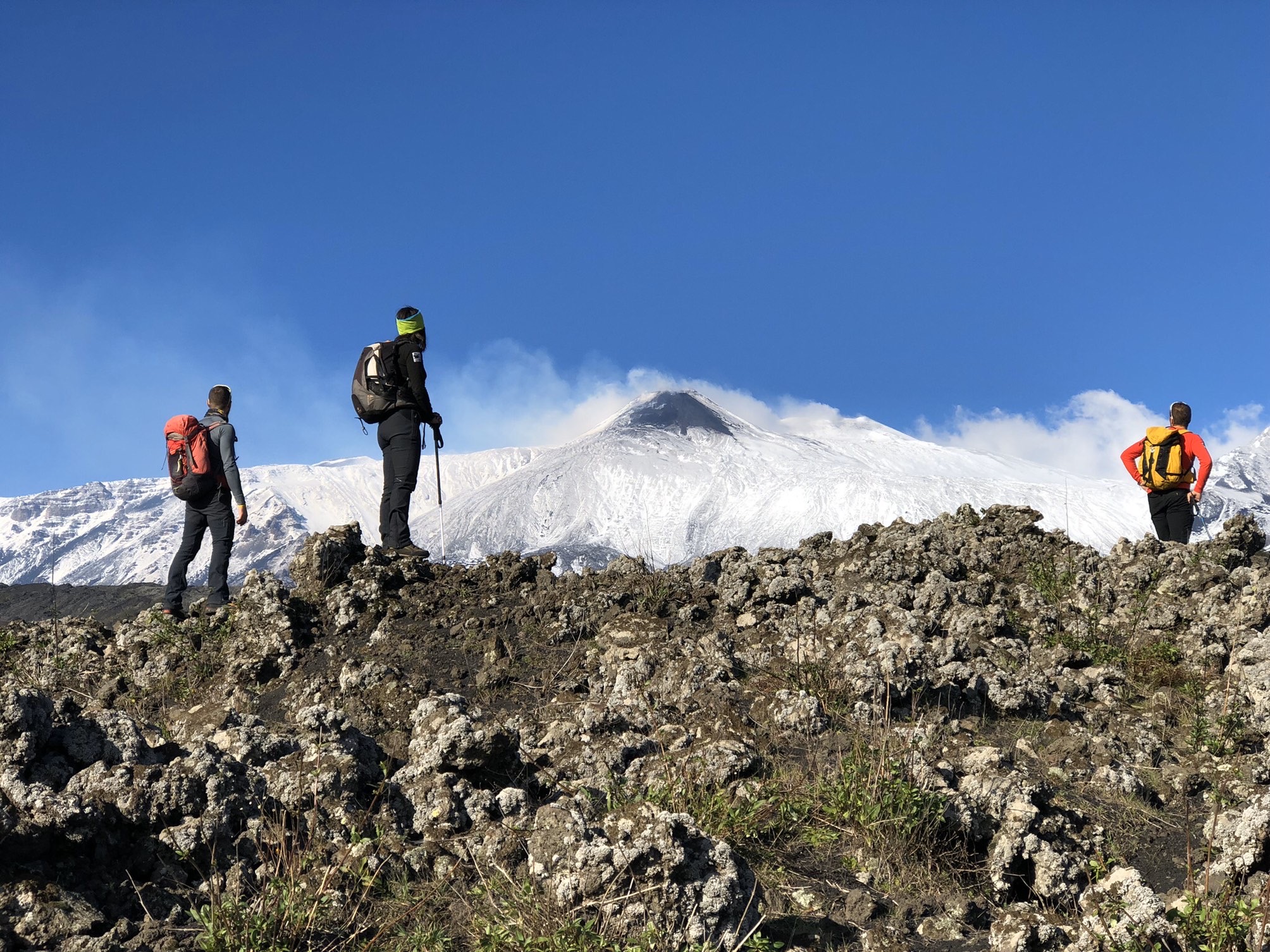 We inform our users that Sicily is currently the region with the lowest number of crown virus infections.
Our organization has already prepared prevention initiatives, which will be constantly adapted, to comply with all health provisions to protect guests who wish to visit Etna.
At the current state of the provisions there is NO Greenpass for most of the activities we organize, especially if carried out in the open air. A negative swab can be provided instead. Below more information according to the activities.
Here are the measures taken in relation to the activities:
Outdoor activities: TREKKING – QUAD – BIKE –  SNOWSHOENING – SKI TOURING
The most recommended activities are obviously those that allow the greatest social distancing. All our excursions in Trekking, Quad, Mountain Bike perfectly meet this need. In these excursions we also offer the opportunity to meet the guide at the beginning of the itineraries (request from our secretariat) so as to avoid close contact with other people.
Activities involving transport by car: SHARED OR PRIVATE JEEP TOURS
 If you still want to make a Jeep / 4×4 excursion despite the restrictions on the number of seats occupied since July, we will take all possible precautions:
The meeting point and our vehicles are equipped with hydroalcoholic sanitizers; The means of transport, in the parts in common contact, are sanitized at each use; Promisquity and direct contact between participants of foreign groups is avoided;
Inside the vehicle there is the use of protective masks (ONLY Ffp2) for all occupants, who must be equipped with such PPE (personal protective equipment). Important: During the numerous stops it will not be mandatory to keep the mask, subject to social distancing with the guide and between foreign groups. For this type of activity, depending on the period, a negative swab may be required within 48/24 hours.
Those who wish can request to have a guide and private means of transport (formula exclusive) to avoid any contact with other people.
So come and visit us for safe excursions!
Go to:
Etna Trekking
Etna Jeep tours
Etna Quad tour
Etna Bike Tour